Mark Waid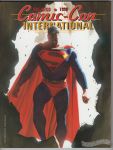 Tributes in art and writing to the Legion of Super-Heroes, Superman, Elfquest, comics for boys and girls, and Archie Goodwin.
Appearances by other characters include Bizarro Superman, Cutey Bunny, George Reeves, Christopher Reeve, Dean Cain, Justice League of America, Ralph Kramden, Jerry Siegel, Joe Shuster, Robert Redford, Sonambulo, Supergirl, Wonder Wart-Hog, Underdog, Super Goof, Mighty Mouse, Super Chicken, Darkseid, Akiko, Chronos, Mavis, Venus, Big Boy, Katy Keene, Patsy Walker, Millie the Model, Usagi Yojimbo, The Little Monsters, Melvin Monster, Spooky and Sailor Moon.
Editor: Dan Vado, Art Director: Scott Saavedra.
Roughly 8¼ x 11" (8½ x 11" trimmed)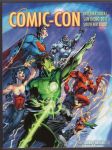 Contents include pieces on the history of comics fandom (with many fanzine profiles and scans), Lee & Kirby, anniversary tributes (Fantastic Four, Antonio Prohias' Spy vs Spy, comics in 1986, Watchmen, Dark Horse Comics, SLG, Bone), more.

Appearances in art by Fantastic Four, Justice League of America, Stan Lee, Jack Kirby, Galactus, the Watcher, Avengers, Inhumans, Black Panther, Sub-Mariner, Silver Surfer, Dr. Doom, Mole Man, Annihilus, Skrulls, Hulk, Spy vs Spy, Batman, Rorshach, Dr. Manhattan, the Comedian, Maus, the Joker, Boba Fett, Hellboy, Ghost, Predator, Concrete, Usagi Yojimbo, Groo, Conan, Willow, Alien, R2-D2, C-3PO, Stormtrooper, Milk & Cheese, Dr. Radium, Bone and more.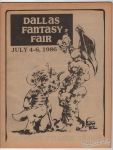 Scheduled guests included Jack Kirby, Will Eisner, Joe Kubert, Harvey Kurtzman, Pat Boyette, Frank Miller, Gary Groth, Burne Hogarth, Jaxon, Gil Kane, Moebius, George R.R. Martin, Mike Gustovich, Dave Sim, Dave Stevens, Eric Vincent, Don Simpson, Kenneth Smith, Robert Asprin, Doug Wildey, John Wooley, Roger Zelazny, cat yronwode, Pat Broderick, John Carbonaro, Sam de la Rosa, Colleen Doran, Real Musgrave, Richard Pini, Ben Dunn, Brad W. Foster, Kerry Gammill, Gerhard, William Messner-Loebs, Don Ivan Punchatz and others.
Roughly 8¼ x 11".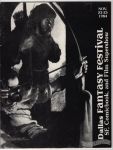 Scheduled guests included Robert Crumb, Gary Groth, Jaime Hernandez, Gilbert Hernandez, Jack Jackson, Denis Kitchen, Harvey Kurtzman, Spain, Gilbert Shelton, Don Ivan Punchatz, Dave Sim, Pat Broderick, Bob Burden, Brad W. Foster, Dick Giordiano, Jan Strnad, Doug Moench, Real Musgrave, Jim Shooter, Kevin Nowlan, Doug Potter, Jerry Ordway, Doug Smith, Kenneth Smith, Eric Vincent, Matt Wagner, Howard Waldrop, Marv Wolfman, John Wooley, cat yronwode and others.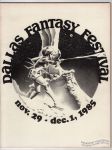 Scheduled guests included Robert Crumb, Robert Asprin, Gil Kane, Bob Burden, Denis Kitchen, Harvey Kurtzman, Spain, Bill Sienkiewicz, Larry Marder, Jo Duffy, Brad W. Foster, Kerry Gammill, Gary Groth, Tony Isabella, Jaxon, Steve Jackson, Kevin Nowlan, Richard Pini, Don Ivan Punchatz, Kenneth Smith, Jim Valentino, John Wooley and others.
Roughly 8¼ x 11".
What Is This Site?
A virtual archive of mini-comics, fanzines, small press comics, newave comix and related items. The physical archive, housed at PF headquarters, is being built with personal acquisitions as well as generous donations from supporters. This project is most definitely a work in progress.